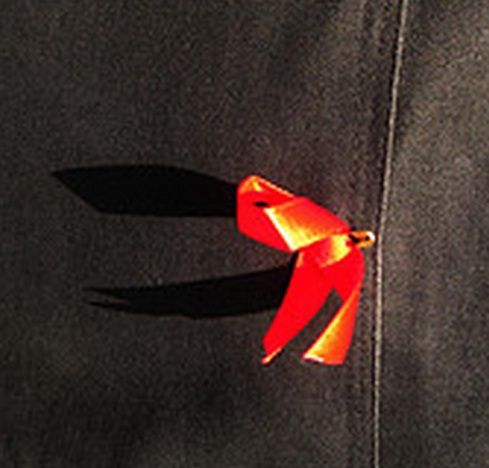 More young Filipinos are affected by human immunodeficiency virus (HIV), according to a study by the Department of Health (DOH).
Data from the Philippine HIV/AIDS Registry of DOH-National Epidemiology Center (NEC) showed that in January this year alone, 118 new HIV cases had been recorded on the 15- to 24-year-old age bracket.
So far, 4,372 people below 15 years old to 24 years old got the virus, according to the study.
The Registry also disclosed that from 1984 up to January 2014, 36 males aged below 15 years old were infected with HIV, 429 males aged 15 to 19 years old acquired the virus, and 3,467 cases were registered for the 20-24 age bracket on males.
Meanwhile, the data reflected significantly lower HIV cases on females. From 1984 to this year, 29 below-15-year-old females had HIV, 65 females aged 15 to 19 years old acquired the disease, and 411 female HIV cases for the 20-24 age bracket.
The office of the United Nations Children's Fund (UNICEF) in the country noted that infections due to HIV "now occur at a younger age."
"In some areas, one in three persons most at-risk are in the 15-17 age group," the organization added.
448 new HIV cases in 2014
The registry recorded 448 new HIV cases nationwide this year. Half of the cases reported were from Metro Manila, while 16-percent of the cases came from the CALABARZON region, seven-percent from Davao region, and four-percent from Western Visayas. The rest of the regions recorded less than one- to two-percent of HIV cases this year.
Most of the 448 cases acquired the virus through homosexual contact, while some got it through sexual contact with both genders and use of injectible drugs.
Still, most of the cases came from males.
However, majority – or 391 cases – were classified as asymptomatic, or those who may have acquired the virus but have not experienced any symptom.
'Technology blamed for premarital sex, rising HIV cases'
A lawmaker blamed the prevalence of premarital sex, and even the use of technology for people to engage in it, for the increasing cases of HIV in the country.
Rep. Rodel Batocabe, of AKO-BICOL party-list and co-author of a bill amending Republic Act 8504 or the Philippines AIDS Law, said technology and lack of information may have led more youths to engage in premarital sex.
"Ang problema po, kahit po sinasabihang kapag ikaw ay may mortal sin at namatay ka, nasa impiyerno ka, mas gugustuhin ng ibang kabataan na pumunta sa impiyerno at makipag-sex," he said.
Based on recent studies made by the University of the Philippines Population institute, 1 out of 3 Pinoy youths are sexually active even without marriage, he said.
A report also said that mobile gadget applications like Grindr, FindHrr, Tinder and Blender, which cater to men and women belonging to different sexual orientations, have made finding dates easier and faster.
Teresita Bagasao, Country Coordinator for the UN Program in HIV/AIDS (UNAIDS), said that the Philippines is "on an upward trend" on HIV cases.
"Sad to say, we are included among nine countries with over 25 percent new reported infections. It's worrisome because the new infections that have been reported have come only in the last three years," she said.
Bagasao said when the first infection was reported in 1984, HIV/AIDS was considered a slow and hidden disease. But since 2007 when one HIV case was reported every three days, the disease has been on a "fast and furious" rampage. Now, one HIV infection is reported every two hours or 30 cases a day.
'No parental consent for minors'
The alarming increase of HIV cases prompted some lawmakers, including Batocabe, to call for the amendment of RA 8504.
According to the Philippine Legislators' Committee on Population and Development (PLCPD), the law's provisions "no longer respond to the current challenges of the concentrated HIV epidemic in the Philippines."
Batocabe said in a report that despite advances in medical treatment, the DOH reported that people seek treatment when it is too late.
He said the proposed amendments would seek to promote HIV testing of minors, particularly those aged 15 to 24 years old, even without parental consent.
"It's reality. No one tells their parent if they had sexual experience or if they have sexually transmitted disease or HIV. When parents got wind of it, they usually get angry. The child gets ostracized, stigmatized," Batocabe said.
He proposed that minors aged 15 and above who may be infected with HIV should not ask for the consent of their parents before being tested. He said a compassionate approach in counseling and support should be given to the young HIV victims.
HIV testing costs at least P1,500 in private clinics and is free in public hospitals.
"Ito po ay significant change in the law in order for us to help and reach out to a population where incidence of HIV and AIDS is growing, and to have a compassionate approach to their treatment," Batocabe said.
But this remains a contentious issue in Congress, he added, and lawmakers have yet to iron out other issues such as whether the parents should be informed immediately of the HIV test results.