by Maui Hermitanio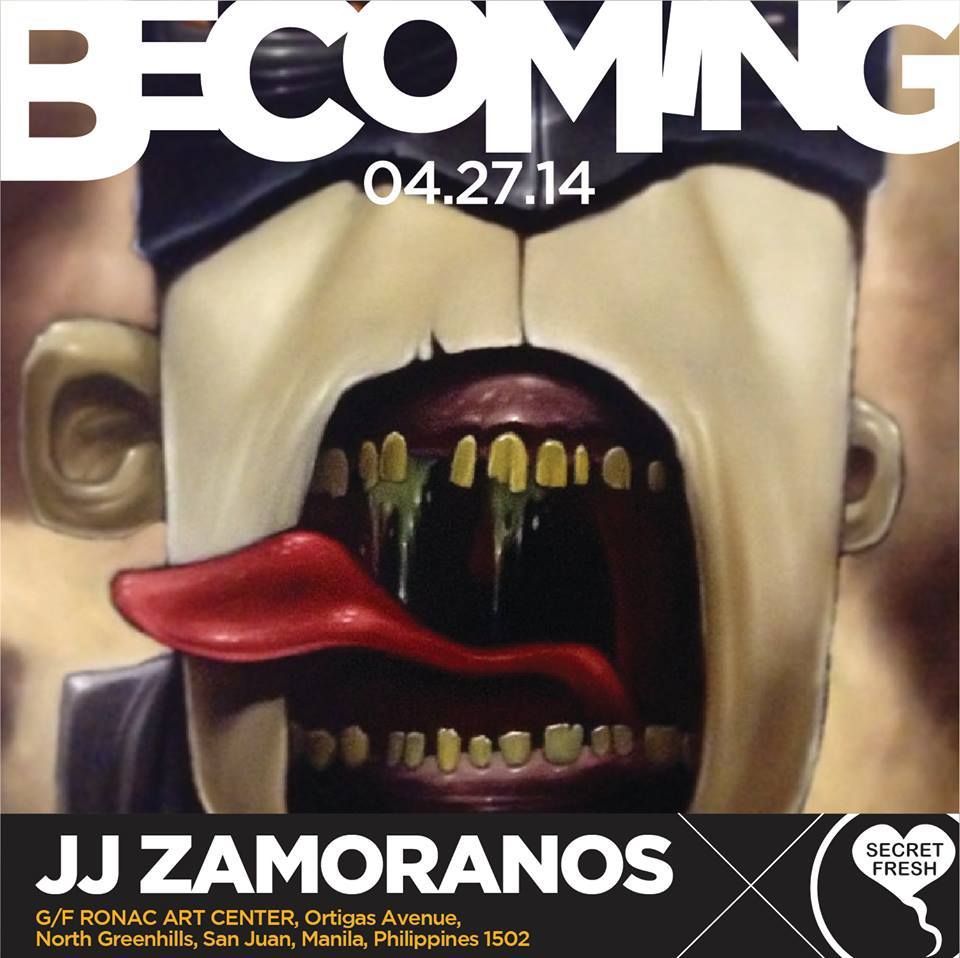 This Sunday, April 27, 2014 6PM, will be the inaugural show for the new gallery at Secret Fresh in collaboration with the world's finest cognac brand, Henessy. Henessy is known for their collaborations with different artists around the world, from KAWS to Futura, and recently, with the twin Brazilian graffiti artists, Os Gemeos.
Secret Fresh is well-known for producing designer toys in the Philippines which makes the gallery a fit partner for Henessy that also focuses on providing a new medium for artistry. The inaugural exhibit, "Becoming," will feature the whimsical paintings of JJ Zamoranos and the launch of his 2nd 14-inch toy named "Averill." Two sets of 15 limited editions carrying two different colorways. We will also release another 10 customized edition of this resin designer toy.
At Secret Fresh Gallery-A, another exhibit will be held on the same day. "Seeing Through," will feature new works by Epjey Pacheco, Jood Clarino and Mark Baretto.  Definitely, a must see.
Hidden Fortress
The subgroup of the Secret Fresh Gallery located at the Basement of Ronac Art Center, Hidden Fortress will finally be ready for everyone to see! Hidden Fortress has of a crew of artists and designers that cater to both the local and international underground designer subculture. Hidden Fortress aims to nurture the young and promising graffiti and toy design culture in the Philippines through its own releases. They will specialize in producing and distributing art toys, art and graffiti supplies, clothing and designer merchandise. Hidden Fortress will also accept client-based mural projects, art direction, events management, and graphic design with clients that share the same passion and direction of the crew.
To celebrate the opening of the space, Hidden Fortress will launch 3 exciting Designer toys by the artists of Secret Fresh:
Bulletpunk: "TEQ63 Series04" by Quiccs
Bulletpunk: "EGGTEQ" by Egg Fiasco
"Sludge Boy" by Bjorn Calleja
During the inaugural show a wall battle be also held at Hidden Fortress provided by Carrot Bombing graffiti supplies.
Secret Fresh is located at Ronac Art Center, Ortigas Ave., Greenhills, 1502 Manila, Philippines. Open from Tuesdays to Saturdays from 2-10 PM and Sundays at 1-6 PM.